Buying a home? Here are some tips on the mortgage process
Posted by Justin Renck on Monday, July 30, 2018 at 3:48 PM
By Justin Renck / July 30, 2018
Comment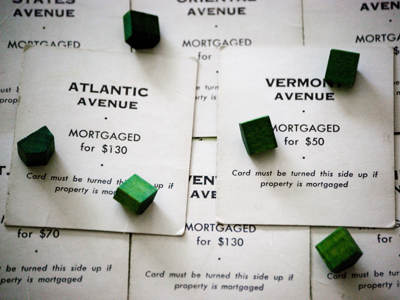 If you are thinking of buying a home soon, there are plenty of things that you will have on your plate. Who will be your agent that represents you? What part of town do you want to live in? Will you need to sell your home at the same time? It's a lot to take on. Another thing, unless you are paying cash, will be the mortgage process. This may be all new to you. There are some tips that can help you during this process and I will share them here.
Find out what your credit score is. You may still qualify for a loan even if you do not think that your credit is good enough. There are several websites that can show you what your credit score is, or you can have a lender do it for you. Which leads me to my next point: choose the right lender.
Everyone knows somebody. Sometimes, people choose to work with their friends who are lenders, and it does not always work out. Our agents work with the best local lenders that can get you the best deals that are available to you. You will definitely need a lender that you can trust. After all, this is a pretty big life decision, right?
The lender will need to pre-approve you. This will be a letter that states an estimate of what you will be able to borrow. A pre-approval letter is a necessity in today's market where there are so many multiple-offers out there. Think of it from the seller's side. If you have two offers on your home, and one of the potential buyers has a pre-approval letter and one does not, whose offer are you more comfortable taking? The one that shows the buyer has funds to spend? Or the one where you have to just trust that they have the funds? This is why YOU want your own pre-approval letter, to make your offer stronger. It could be the difference in getting the house of your dreams, or having to settle.
Go ahead and start gathering all of your official documents, such as income verification, W-2 forms, tax documents, bank statements, and employment information. Your lender will need these things and the process will be much smoother if you have them handy.
When it comes time to purchase your home, a down payment of about 5-20% of the purchase price will usually be needed. Your agent and lender would know more, depending on your situation.
Have your own budget in mind. Regardless of what the lender tells you that you CAN afford, don't do anything that you are not comfortable with. If you have a number in your head and you absolutely don't want to go over it, then don't. But at least listen to what they have to say. It could change your mind and maybe you actually can afford more than you think.