10 Tips for Reducing Your Energy Bill
Posted by Brad Long on Monday, September 29, 2014 at 4:12 PM
By Brad Long / September 29, 2014
Comment
It is no secret that Louisville residents faced frigid temperatures last winter. With that being said, the concern and fear of high energy bills in Louisville is plaguing renters and homeowners alike. With these 10 tips, you can lighten the load on your heating and cooling system, save money year-round, and reduce your energy usage.

Install a Programmable Thermostat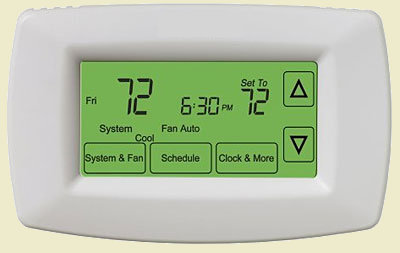 To regulate your house temperatures around the clock; every single day, you can have a programmable thermostat installed. In comparison to a manual thermostat, the programmable units allow for the control of inside temperatures whether you are home or not. After you get home from work, you are welcomed by a comfortable and warm environment. Programmed to start heating at a certain time before your arrival, you reap many benefits. You aren't wasting energy 24/7 or spending unnecessary money warming the house all day, plus you don't come home to a cold house. You can purchase and install a programmable thermostat on your own or contact a professional Louisville HVAC company for expert opinion and installation.

Buy a Humidifier

If you want maximum comfort in your house, investing in a humidifier is the way to go. It will adjust the humidity level in your home, warming the air. This will allow for lower thermostat configurations. In addition to the energy savings, humidifiers keeps cold and flu germs from breeding. Using a humidifier in the wintertime saves you money, has multiple health benefits, and lessens static electricity in the house.

Warm Clothes are Not Just for the Outdoors

A lot of Louisville residents aren't aware of their ability to automatically lower their monthly utility bills by 3% (approximately) or more by just wearing warmer clothes inside of the house. You can lower your thermostat settings by 1 – 2 degrees Fahrenheit when you dress like it is winter during the winter.
Check, Inspect, and Replace Your Air Filters

Dust and dirt accumulates in your air filters and if they are not cleaned or changed, the result is your furnace or boiler working overtime. It only costs a few bucks to replace your filters and for the small amount, you will save a ton on energy and money, while extending the heating system's life. Additionally, your air filters should be replaced if damaged. Visually inspect your air filters monthly; cleaning or replacing them as needed.

In the Winter - Set Fans to Run Clockwise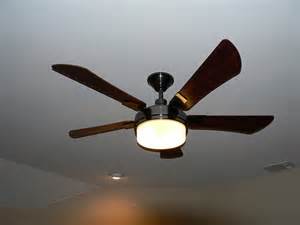 One key factor in regulating house temperatures is often overlooked; rotation of the ceiling fans. During the summer, ceiling fans need to be set on a counter-clockwise rotation to push the cold air down to effectively cool down the entire room. In the winter time ceiling fans need to be set to rotate clockwise, where they will pull up the cold air, warming the room. Ceiling fans are a compliment to any home and can be purchased in a wide variety of styles and colors. Your local hardware store can help you find the best Energy Star ceiling fan(s) to work for the size of the room, as well matching your style and decor taste.

During the Day - Open Blinds, Curtains, and Drapes on South Facing Windows

To warm your home in a jiffy during the day, open all of the window coverings on south facing windows. The sun shining in will warm the house up, reducing the work of the heating system. Just prior to dusk, close the window dressings to keep all of the captured heat inside for the evening.

Turn Off Exhaust Fans

Kitchen and bathroom exhaust fans should be turned off when not in use during the cold months because they allow the hot air built up in the house to quickly escape.

Clear Airflow for Registers and Vents

Routine checkup on the registers and vents in the home are critical in order to verify that there aren't any blockages or restrictions of air flow. When the ventilation system is restricted, the heating and cooling system or boiler has to work extra hard in order to heat the home. This not only causes an overconsumption of energy, but reduces the life of the equipment too.

Install Energy Efficient Lighting to Reap Savings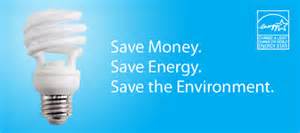 Traditional light bulbs consume a huge amount of energy, adversely effecting utility and electricity bills. Replace all of your traditional light bulbs with CFL's. They only consume ¼ of the energy of traditional light bulbs. For additional savings and reduction of your carbon footprint, make sure all lights are switched to off when they are not in use.

Don't Forget the Semi-Annual Heating and Cooling Checkup

It can be easy to forget about your heating and cooling system when they are not in use. It is critical that you don't neglect to have your heating and cooling system checked by the professionals prior to summer and winter. This is essential to ensure your equipment is in good working order and ready to take on any extreme temperatures. Prolong the life of your equipment and appliances, lower your energy consumption, and save on energy bills with routine checks from your local Louisville heating and air experts.

About the Author: Brad Long is the Team Owner of the Brad Long Real Estate Group - For all of Your Louisville Real Estate Needs.